Mission
We are committed to whole student development by providing a wide range of educational options to support diverse life choices.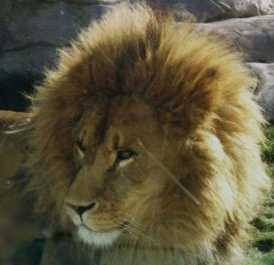 Building concrete foundations
for a better tomorrow.
Active Shooter Drill set for Tuesday, June 18, 2019 at Concrete Elementary School

The Concrete School District will conduct an active shooter drill on Tuesday, June 18th at the Concrete Elementary School.  The exercise will begin at 1:00 pm and end at 5:00 pm.

On drill day, please stay away from the area so as not to impede the progress of the drill.

Here is what nearby residents and drivers can expect in the area the day of the drill:
Signs announcing the exercise

Large number of uniformed police, fire and EMS personnel on school grounds

Sounds of simulated gunshots inside the Elementary school

Helicopter flying above the area

Ambulances transporting acting victims away from the school
"Numerous agencies will be participating in this drill, and our goal will be to practice our response to an active shooter. We will be able to implement lessons learned from this drill to improve our practice and better prepare our staff and community." said Superintendent Wayne Barrett.  "Through this process we hope to strengthen our relationship with local, state and federal response agencies." We feel very fortunate to have all these resources dedicated to the safety of our community and schools."

Local participants in the drill include, but are not limited to: Skagit County Sheriff's Office, Washington State Patrol, National Parks, Fish and Wildlife, Aero Skagit, Concrete Fire, Skagit County Fire District #10 and 8, Sedro Woolley Fire and Police.
Media access and interviews will be available the morning after the training.  If you have questions about this training exercise, please contact Wayne Barrett (360) 853-4000.

CONTACT:
Wayne Barrett
Superintendent
Concrete School District
Contact
District Office
Phone: (360) 853-4000
Fax: (360) 853-4004
45389 Airport Way
Concrete, WA 98237
---
High School Office
Phone: (360) 853-4015
Fax: (360) 853-4066
---
Elementary Office
Phone: (360) 853-4110
Fax: (360) 853-4149
---
Non-Discrimination
The Concrete School District does not discriminate on the basis of sex, race, creed, religion, color, national origin, age, honorably discharged veteran or military status, sexual orientation including gender expression or identity, the presence of any sensory, mental, or physical disability, or the use of a trained dog guide or service animal by a person with a disability in its programs and activities and provides equal access to the Boy Scouts of America and all other designated youth groups listed in Title 36 of the United States Code as a patriotic society. The following employees have been designated to handle questions and complaints of alleged discrimination: Wayne Barrett is the Affirmative Action Officer, Compliance Coordinator, and the Title IX Officer, (360) 853-4000; Linda Joens is the 504 Coordinator and the Homeless Coordinator, (360) 853-4026; and Leilani Thomas is the Title 1A and Special Education Director, (360) 853-4008. Concrete School District's address is 45389 Airport Way, Concrete WA 98237.