Bulletin
Mission
Concrete School District is an educational cooperative of professionals, students, and community members committed to developing the full academic and civic potential of every student.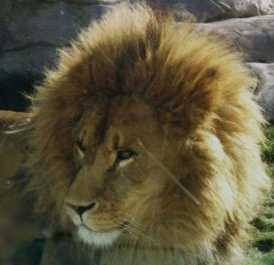 Building concrete foundations
for a better tomorrow.
• Announcements •
Pursuant to the Presidential Proclamation issued on June 12, 2016, Governor Inslee hereby directs that Washington State and United States flags at all state agency facilities be lowered to half-staff immediately, in honor of the victims of the attack in Orlando,...
Read more »
KAPS 102.1 FM and 660 AM will be live broadcasting our Girls Softball game vs Desales tonight at 7:00PM!
It's not too late to register your Elementary student for summer camp! We will be accepting CSLA registration forms until Friday, June 10th. Registration forms were sent home with your student. Extras are available in the school office. See below, and view the following PDF for more information: CSLA Registration Flyer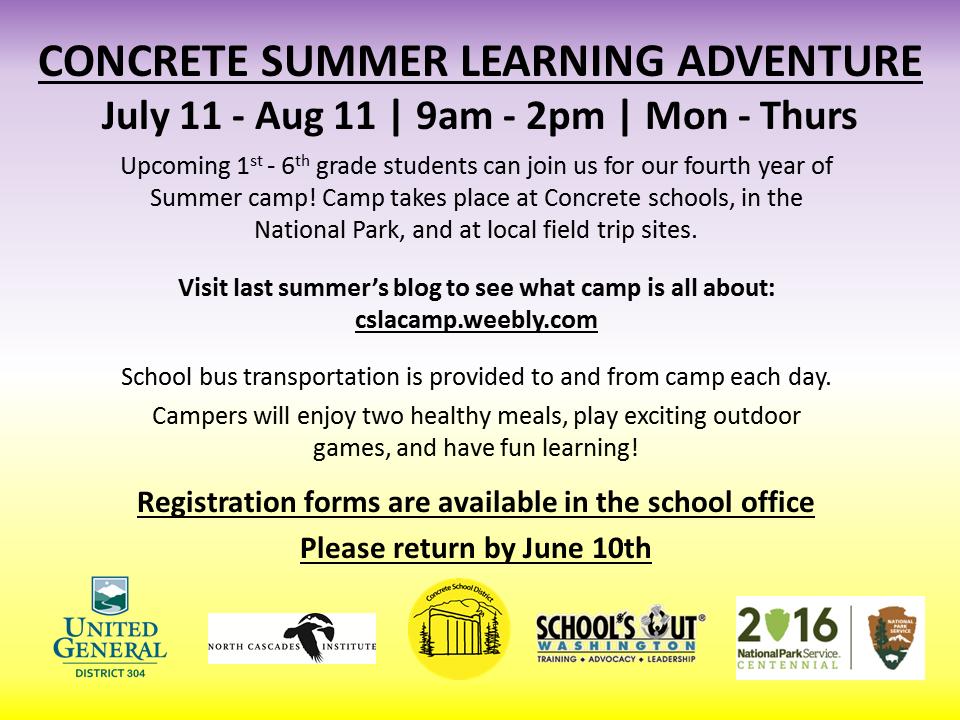 Contact
District Office
Phone: (360) 853-4000
Fax: (360) 853-4004
45389 Airport Way
Concrete, WA 98237
---
High School Office
Phone: (360) 853-4015
Fax: (360) 853-4066
---
Elementary Office
Phone: (360) 853-8145
Fax: (360) 853-8149
---